Machine Learning Meets Compliance & Anti-Corruption — See What's On DOJ's Mind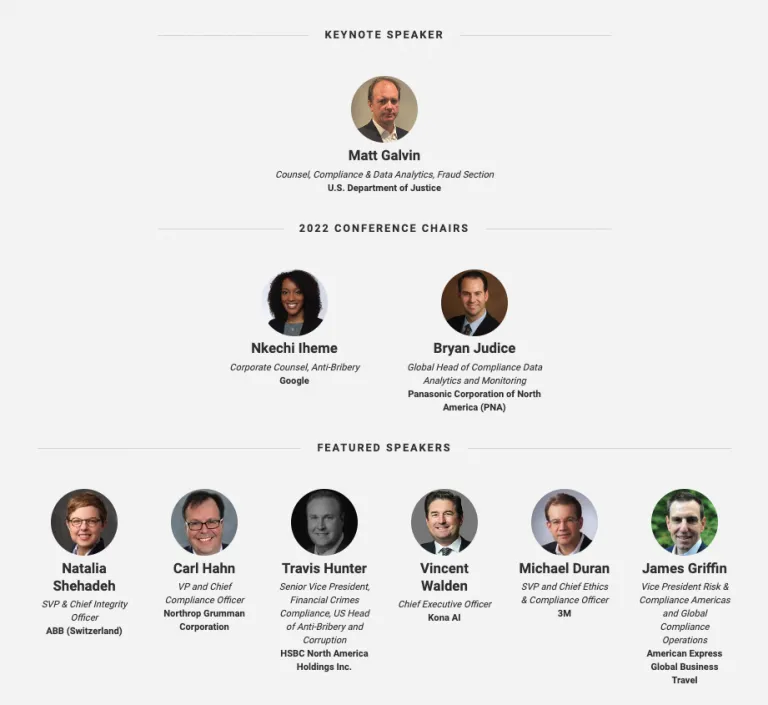 On November 28th, at the ACI FCPA Data Analytics Summit in Washington DC, Matt Galvin will be delivering his first-ever keynote address in his new role as Compliance & Data Analytics Counsel for the Fraud Section of the DOJ. The anticipation among compliance professionals is as high as the World Series.
What should you expect?
Let's start with a bit of background. Prior to Matt joining the DOJ in September, I was collaborating with him, as well as leading attorneys from Debevoise, Paul Hastings, Covington and Davis Polk, on an anti-corruption research project led by MIT's top data scientists know as Integrity Distributed, or InDi for short. The goal is to work with leading, global companies to develop machine learning algorithms in a consortium-like, neuro network framework that measurably identifies high-risk third party payments for fraud, corruption and circumvention of controls.
Matt's keynote is sure to impress as he talks about his new role and the DOJ and what companies should be thinking about in their 2023 compliance initiatives. But what about the InDi findings from the MIT research?
I'll be delivering the results of this research at the conference along with my esteemed co-panelists from MIT, ABB and Albemarle. For a four minute summary video on the InDi research, click here: https://vimeo.com/716892551
Kona AI sponsored this important event and teamed with ACI to line up the "dream team" of compliance and anti-corruption leaders from 3M, Panasonic, ABB, Northrop Grumman, Google, DXC Technology, HSBC, American Express, Albemarle, Kroll, BMS and others. All are ready to tell their stories and provide leading guidance. Check out this exciting agenda.
As a friend of Kona AI, readers also get our 10% discount code to this event. Simply type in the discount code P10–999-Kona22 during ACI's online checkout when you register. I hope to see you there!
This article was originally published in Medium on October 2022.